BUYING AND SELLING AUTOGRAPHS, SPORTS COLLECTIBLES, BASEBALL COLLECTIBLES AND SPORTS MEMORABILIA

BUY AND SELL

Sports Autographs: Baseball Autographs, Football, Boxing, Hockey, Basketball

Celebrity Autographs, Movie Star Autographs, Historical Autographs, Presidential Autographs, Music & TV, Sports Memorabilia

CLICK HERE IF YOU HAVE AUTOGRAPHS OR MEMORABILIA TO SELL.





Why should you sell your autographs to me? Selling to me has a number of advantages for you. You can tell me how much you expect to get or ask for my offer and you will know immediately if we can make a deal. I will pay you right away and you do not have to pay to have your autographs authenticated by a third party service which some buyers demand. Third party authentication is expensive. There is no additional cost on your part. I actively purchase autographs from entire collections to a cut signature. My areas of interest include vintage sports stars, vintage music and film stars and historical figures including Presidents. I am also interested in autographs of important personalities in other fields.

Here is a link to my store. Many items for sale. Just click this button.


---



CLICK THIS BUTTON FOR INFORMATION ABOUT GETTING SPORTS AUTOGRAPHS AUTHENTICATED.



For a fee of $17.99 I will provide a quick opinion of your vintage sports item of interest.
I will let you know if it's Likely Genuine or Not Likely Genuine.
If I am unable to render an opinion I will refund your fee.
After ordering please provide a link to the item or email an image to richsprt@aol.com.
The $17.99 can be applied to the fee for a full authentication if you so desire.

Which of these is authentic? The Ty Cobb is.


The work I do was prominently featured on the HBO TV show "Real Sports" on Jan. 17,2006. They conducted an undercover test on autograph authenticators, including forensic examiners and others, and I was one of the two who was widely praised on the show. Seven authenticators work was examined on the show during an undercover operation. I was one of only two authenticators who was praised for the work that was done. Five of these authenticators examined 27 forgeries and only identified five of them correctly. I was lauded on the show for my examinations at two different times in the twenty minute segment. I examined seven different items and correctly identified six of them. I am one of the leading authorities on sports collectibles in the nation. I buy and sell baseball collectibles, autographed baseball memorabilia, sports collectibles, sports autographs, baseball autographs, celebrity autographs and sports memorabilia. I am a sports autograph buyer of your quality vintage items. Contact me now.

---

INDEX TO MY WEB SITE -

Tips on selling your autographs and memorabilia.

BASEBALL HALL OF FAME AUTOGRAPHS - In the past I have sold Ty Cobb, Cy Young, Jackie Robinson, Satchel Paige, Mickey Mantle, Joe DiMaggio and many more. I have many baseball autographs for sale.

Autographs of Roger Maris signed pictures and signed baseball cards.

BASEBALL AUTOGRAPHS - Non Hall of Famers - including Roger Maris, Thurman Munson and many more.



My email address is richsprt@aol.com

If you have something to sell then click here to send me an email. I hope to hear from you.

Do you want to sell your sports memorabilia?

FORGERY ALERT NEWSLETTER - read about trends in the autograph market. Lots of information here including examples of questionable autographs.

BASEBALL MODERN DAY AUTOGRAPHS (current & recently retired players and recent Hall of Famers) - High quality, authentic, AUTOGRAPHED BASEBALLS AND 8x10 BASEBALL AUTOGRAPH PHOTOGRAPHS*.

NEW YORK YANKEES Autographs. Highest quality, authentic, signed baseballs and signed photos.* Roger Maris and Thurman Munson. I especially buy and sell New York sports memorabilia and New York sports autographs.

BROOKLYN DODGERS Autographs - Lasorda, Snider and many more. Top quality, authentic, signed baseballs and signed photos.*

BASEBALL PHOTOGRAPHS - news wire service photos and more.

BASEBALL MEMORABILIA - Tickets, press passes, Brooklyn Dodger items, pins, programs, yearbooks, photos and more.



---

HISTORICAL AND LITERARY AUTOGRAPHS - including astronaut autographed photos.



CELEBRITY AUTOGRAPHS - vintage Movie stars, Music and TV stars, including Walt Disney, Joan Crawford and more.





CELEBRITY AUTOGRAPHS (page 2) - vintage Movie stars on autograph album pages and other items including Elizabeth Taylor, Bud Abbott, Rita Hayworth and more.


JUDY GARLAND UNSIGNED PHOTOGRAPHS - Photos in concert, candid photos and photos with her children and her sisters.





ROCK N ROLL memorabilia.




OTHER AUTOGRAPH PRICE LISTS

More Autograph News, a study of Babe Ruth's autograph, and more information about the sports autograph market and what to beware of. Very valuable reading for autograph collectors!

FOOTBALL

PRESIDENTIAL

BASKETBALL including Lew Alcindor.

GOLF, TRACK, TENNIS

BOXING - Joe Louis, Rocky Graziano.

HOCKEY

CLICK FOR INFORMATION ABOUT GETTING SPORTS AUTOGRAPHS AUTHENTICATED.

NEW!!
CLICK HERE FOR A PAGE PICTURING QUESTIONABLE AUTOGRAPHS.

BUYING AUTOGRAPHS

(* Indicates that discounts cannot be used on items on these pages). All autographs come with a lifetime guarantee of authenticity, backed by a dealer with more than 20 years in the business.

---


Testimonials from satisfied clients:

ma2zoh@aol.com: Quite simply,the best in the business. Professional, honest.

Wilthestilt@yahoo.com: Heartily recommend to others.
stbay@home.com: extremely happy with how things worked out, items are terrific.
jstewartk@worldnet.att.net: I received the baseballs today and I must say that I am very impressed! Totally authentic, great quality. Why go anywhere else? I will do business with you again. Jeff Klein
---

A LITTLE INFORMATION ABOUT ME -I've been an autograph dealer for more than 20 years. I've been the consultant/authenticator for four auction houses including two major NYC auction houses, Guernsey's (Mark McGwire $3,000,000 baseball + lots of sports memorabilia) and Phillips (Lou Gehrig High School notebook auction). My court testimony helped to convict a sports forger in Nassau County, NY. I was declared an expert witness in sports autographs by the judge. I also was the autograph expert in an investigation into forgeries on ebay conducted by the NYC Department of Consumer Affairs. I have a national reputation for knowledge in my field and an unsurpassed reputation for integrity.


RETURN POLICY - All autograph items I sell are guaranteed for life. 7 day return policy for any other reason.
Here are some items that I have bought and sold over the years.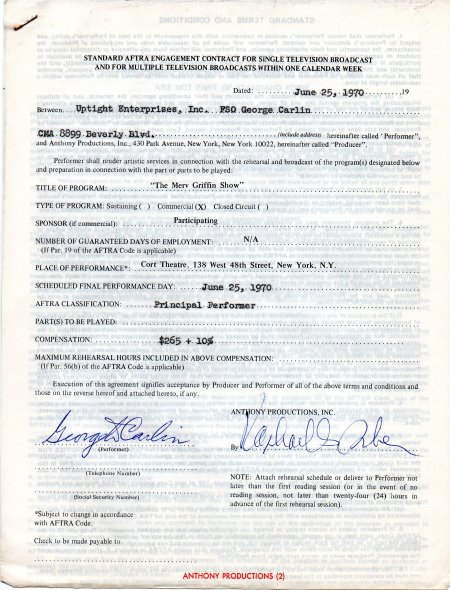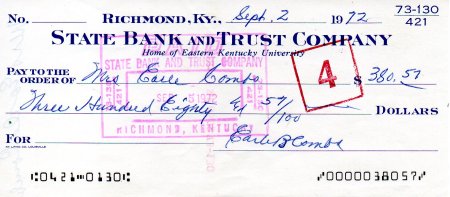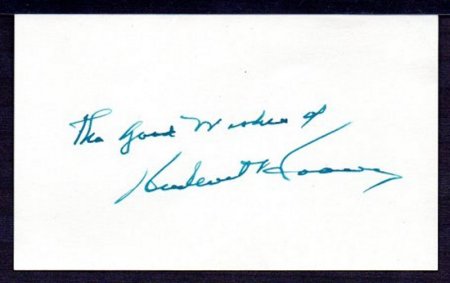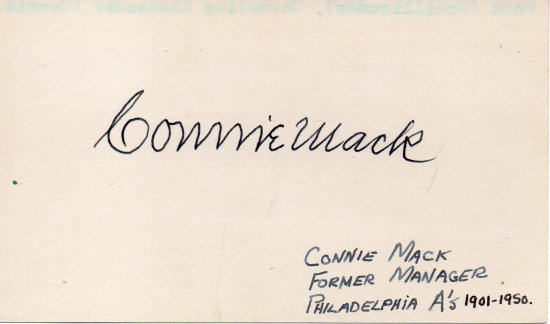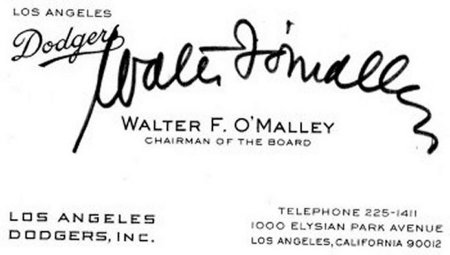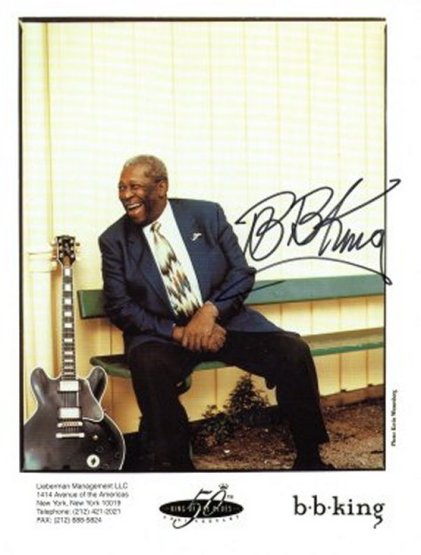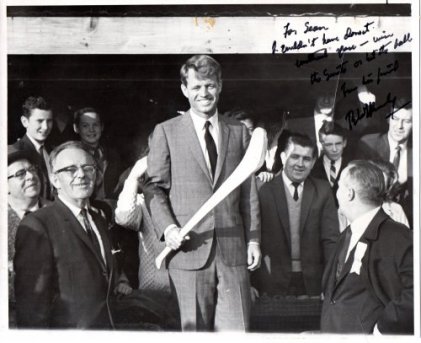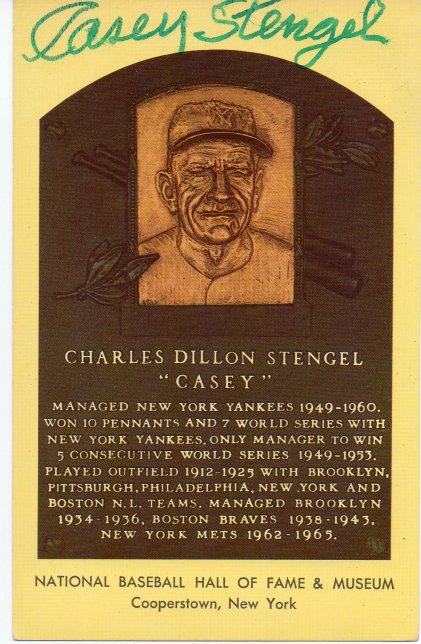 RICHARD SIMON SPORTS INC.
215 East 80th Street
New York, NY 10075
646-319-7531 - Business Phone. Yes I buy autographs and sports memorabilia. Tell me what you are selling.
richsprt@aol.com
The above address is not a store, please do not drop by without an appointment. Thanks very much.
---