INDICTMENT OF FORGER GREG MARINO PAGE 15
---
---
---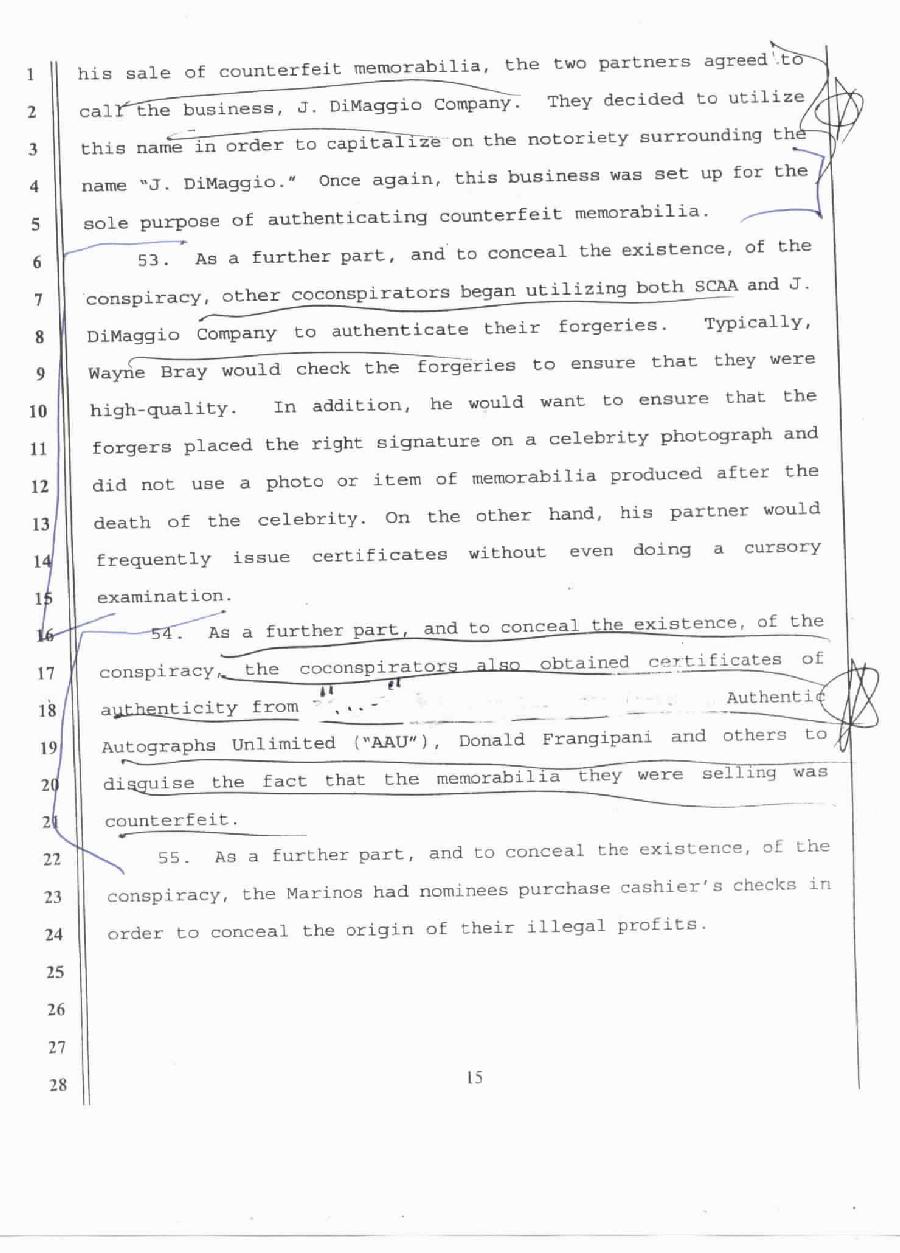 This is page 15 from the indictment of Greg Marino, guilty forger from California. This indictment is a matter of public record. Mr.Marino is now in Federal prison serving a 3 1/2 year prison sentence.

Click to return to main forgery alert page.



CLICK this link, return to home page of Richard Simon Sports.



CLICK this link, view price lists of baseball autographs.



CLICK for information about getting autographs authenticated.



Click here to read another page of the indictment.



Name and Address:

Richard Simon
215 East 80th Street
New York, NY 10021
212-592-3631
212-288-1445 Fax